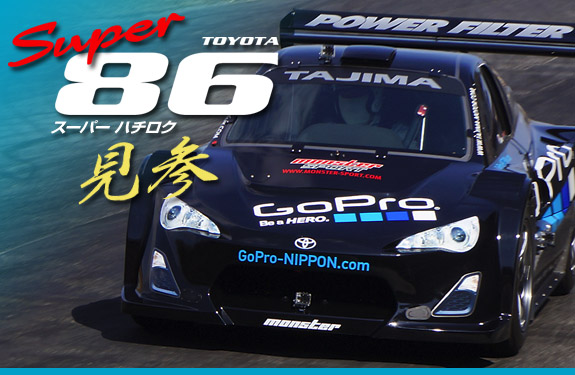 Early March 2013, Fukushima prefecture. An exhaust note unique to highly tuned racing engines echo through the lightly snowed mountains. A pitch black machine appears through the treelines. With a diginified aura and its sharp piercing headlights, it is the TOYOTA 86.

The machine picks up the pace lap after lap, dancing over the rough terrain. The driver behind the wheel, is Nobuhiro "MONSTER" Tajima. Pikes Peak Colorado, where the world's top drivers gather he is called "King of the Mountain".
The humongous 20 inch tyres cannot do any justice in front of the immense power at full acceleration. Still it manages to grip the ground dashing out of corners. Senseless and Overwhelming performance, a Pure Competition 86. That's right, it's the "Super 86"! MONSTER's new challenge begins!